Full Circle issue 55 is here!
Issue #55 is OUT!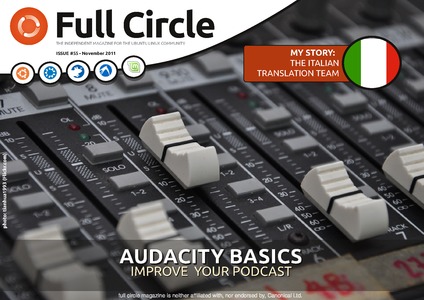 This month:
* Command and Conquer.
* How-To : Program in Python – Part 29, LibreOffice – Part 9, Backup Strategy – Part 3, Audacity Basics, and Quick Home Server.
* Linux Lab – VOIP at Home.
* Review – BackTrack vs BackBox.
* I Think – Did you update your current install or do a fresh install?
* Closing Windows – Control Panel and Device Manager
plus: Ubuntu Women, Ubuntu Games, My Desktop, My Story, and much much more!
Coooooome and get it!
Comments are closed.